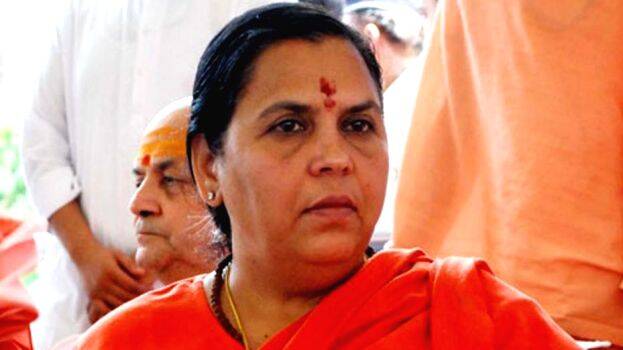 NEW DELHI: BJP leader Uma Bharti on Thursday lashed out at Congress chief Sonia Gandhi and leaders Rahul Gandhi and Priyanka Gandhi. While criticising the Congress leadership for encouraging violence in the name of protest against the Citizenship Amendment Act (CAA), she referred to both Rahul and Priyanka as Rahul Jinnah and Priyanka Jinnah respectively.
"It is true that Muhammad Ali Jinnah is not alive. But, we have Rahul Jinnah and Priyanka Jinnah who threatens the Muslims in the country in the name of CAA," she said. She even went on to ask whether any BJP leaders had pointed out that Sonia Gandhi's father was a member of Mussolini's army. It must be noted that the remark was made by Bharti in response to Congress leader Kamal Nath's question towards Prime Minister Modi.
Earlier, Kamal Nath had asked Modi whether he had any family members who took part in the freedom struggle.