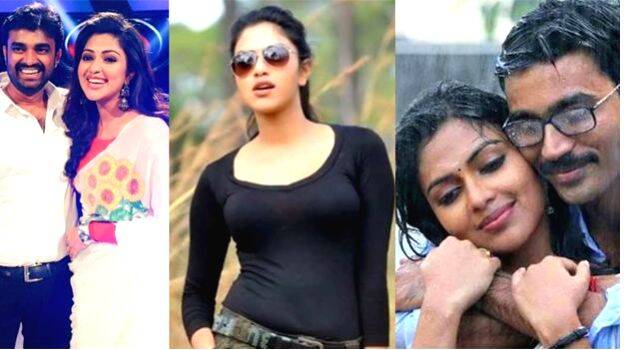 CHENNAI: Amala Paul's talent for acting cannot be denied and she is one of the favourite actresses around. Apart from her movies, her personal life was also a matter of discussion when she and director AL Vijay decided to part ways.
Now in a recent interview, AL Azhagappan, AL Vijay's father, opened up about his side of the story. He said that Dhanush was the reason for Vijay and Amala Paul's divorce.
Azhagappan said Amala was the one who decided to never act in films post-wedding. However, when Dhanush offered her 'Amma Kanakku' through his production banner, she instantly agreed to do it. This acted as a stimulus to Vijay and Amala's divorce, says Azhagappan.
AL Azhagappan's accusation on Dhanush has caused a stir in the industry. This is not the first time Azhagappan has spoke about Vijay and Amala's separation. Azhagappan earlier said that Amala's obsession towards movies was the reason for the divorce.

However, director AL Vijay has had a different side to say. He had said, "When Amala wanted to continue her career in films, I supported her. I was never a hindrance. The accusations that I or my family were stopping her from work are completely untrue. The base for any marital relationship is honesty and trust when that is breached the existence of committed relationship becomes pointless. I really value the institution of marriage and relationship a lot".

"