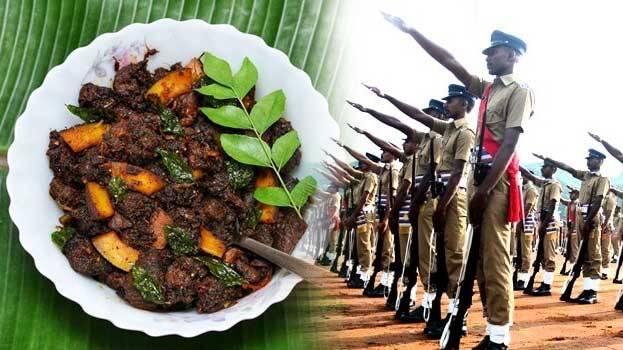 THIRUVANANTHAPURAM: Latest report suggests that beef items have been completely excluded from the food menu of Kerala police trainees. It was the food menu released by the Thrissur Police Academy that turned controversial. The order was issued by Police Academy ADGP.
With the food menu turning controversial, Training ADGP has come up explaining that the order was based on the food menu provided by the health experts. It must be noted that around 2800 youngsters from various battalions have joined for training this week. The food menu, which comprises eggs, chicken dishes and fish dishes, soon became controversial due to the absence of beef dishes. However, certain policemen stated that beef dishes were served during last year's training period.
Meanwhile, authorities claim that beef dishes have not been completely banned despite them not finding a place in the food menu. It is learnt that several police officials have expressed their discontentment with the food menu to their organisations. Earlier, IG Suresh Raj Purohit had landed in a controversy for banning beef items in the academy. The ban was later lifted by the government.