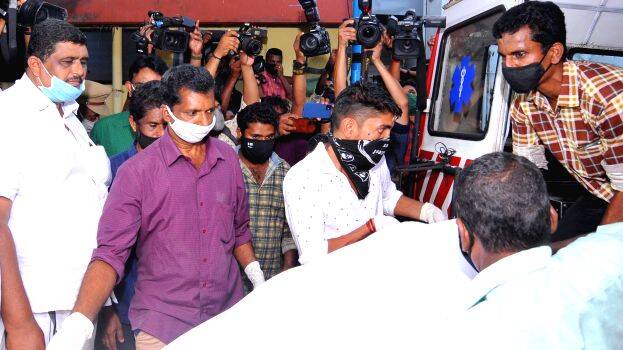 PATHANAMTHITTA: While the re-postmortem of Mathyi's body was conducted on Friday in the presence of CBI officials, more injuries that were overlooked in the first post mortem have been discovered on the body, sources said. It is learnt that forensic experts have discovered seven wounds on his body including knee fracture. Apart from the knee fracture, there are several bruises on Mathayi's head and left elbow. These injuries were not recorded in the first post mortem report.

The re-postmortem took place at Pathanamthitta General Hospital. CBI officials TP Ananthakrishnan, RS Shekhawat, ADM Alex P Thomas and Mathayi's relatives were present at the hospital. The post mortem that commenced at 2 pm lasted till evening 5. 15 pm. Later, the body was handed over to the relatives.
Once the post mortem got completed, the CBI officials went to Mathayi's house at Kudappana to inspect the well in which his body was found. The doctors who conducted the re-postmortem also inspected the well.
Mathayi's funeral will take place by 3.30 pm at Kudappanakkulam St Marys Orthodox Church cemetery. His body is currently kept in the mortuary of a private hospital in Pathanamthitta.