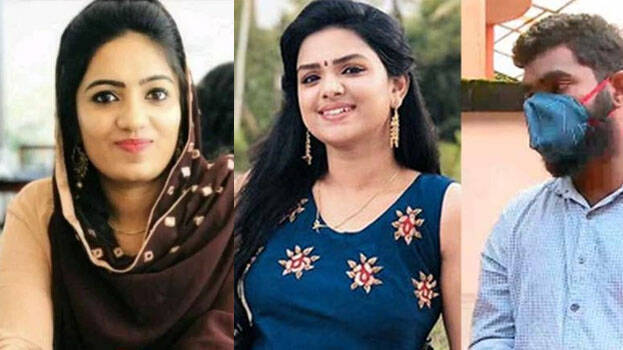 KOLLAM: Serial actress Lakshmi Pramod is likely to be arrested in the suicide case of Ramsi, a native of Kottiyam, after the groom withdrew from the alliance. She is the wife of the brother of Harris (24) of Pallimukku, arrested in the case.
The investigating team is collecting scientific evidences to arraign Harris' mother and the serial actress in the case. Ramsi and Harris were in a relationship. Their marriage was fixed some months back. In between this, Ramsi got pregnant. Harris took her to a hospital in Tamil Nadu and got her aborted after forging a fake marriage certificate. She committed suicide when he backed out of the alliance.
The police had earlier questioned the serial actress and her mother-in-law. The two are trying to get an anticipatory bail fearing arrest. A special team led by Kottiyam and Kannanalloor circle inspectors are investigating the case. Initially, the police did not take the complaint lodged by Ramsey's family against Harris seriously. Harris was arrested when protests intensified in the social media.
Ramsi and the serial actress were very close. She used to accompany the actress in serial sets. Police got information that she was abused during this time. The actress too has a role in subjecting Ramsi for abortion. Ramsi had called his mother before committing suicide. The main evidence in the hands of the police is the recording of this phone conversation and the voice message of the woman that Harris and his family are trying to avoid her. In addition, more scientific evidences are being collected. There is an attempt to recover the phone calls and WhatsApp messages of the serial actress and Ramsi.