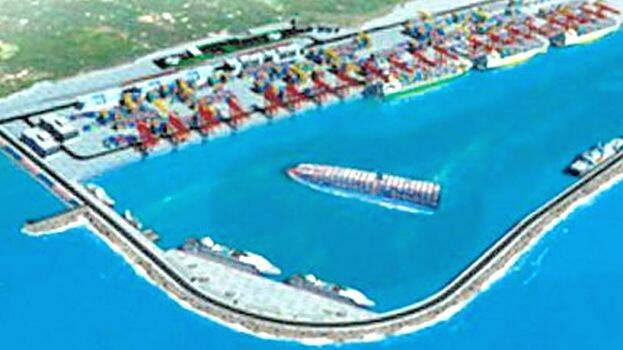 As per the original plan, the first phase of the dream project of Vizhinjam international port should have been completed by this month. The project had been put off several times and finally it was decided to complete the first phase of the project by October; an agreement was also made on this account.
But it is as if some curse has befallen it –something or other is throwing spanner into the progress of the work. It didn't take many days for the work to get stalled again.
The current protest is being led by the Parish Council. No work has been going on there for the past eleven days. Only the protest is taking place on Vizhinjam coast now.
The Vizhinjam Parish Council says that the protest is against the government and the port company's failure to fulfill their promise to do whatever is necessary to compensate the fishermen for their losses. The coastal people are not at all satisfied with the compensation they have got till date.
The strike was started on September 30. Even after all these days, the government has not interfered. Even otherwise, the official interference in the Vizhinjam port case is in slow pace.
There are vested interests at play at Vizhinjam; those who don't want to see the state-of –the art port coming up at Vizhinjam have been trying to block or delay the project. Added to this is the lackadaisical attitude of the government.
From the beginning of the project, several protests reared its head, with some of them having the backing of people with ulterior motives. But the one who disrupts the project, whoever it is, is deceiving the people.
Moreover, what is surprising is the inaction of the government... Anyone would wonder why the government is not making immediate intervention.
Even the government's ultimatums for inauguration of Vizhinjam port has become futile. As per the contract, the port should have become fully operational on December 4, 2019.
As of now, there is no sign of this happening at least by this December.
Not only Vizhijam project, any other big project happening in the State has faced the same fate.
Always the time taken by construction projects to reach its goal will be long. The reason for this is lack of social responsibility and dedication.