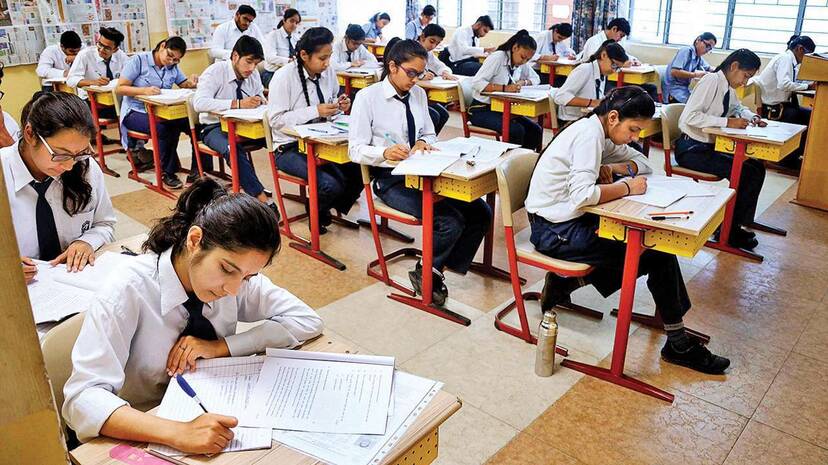 There is no chance for schools to reopen anytime soon as among Indian states, Kerala leads in the tally of Covid cases. Experts say there will be a further surge in cases and the next two months will be decisive. In that case, there is no need for much expectations that school would reopen before New Year.
On the other hand, at national level, schools in states including Maharashtra and Delhi have started reopening their schools. They have allowed students in higher classes to go to school provided they strictly follow Covid protocol.
Though online classes were carried out across the country, it has not been able to take pressure off the children. Many are worried about losing academic year.
And how can one get the real class experience through any other means?
Moreover, the students will only get the bookish knoeledge through online and if they need to experience other things that season their minds, they should be able to go back to the school environment.
In order to reduce the academic burden, CBSE had earlier cut down the syllabus by 30 pc. The decision has also been made to cut it further as there will be delay in the reopening of schools.
This will be a great relief for people who study Central syllabus.
Even otherwise all school boards have been facing criticism for including too much syllabus each class.
Against the backdrop of Covid, it is appropriate to remove unnecessary lessons from school texts.
Though the CBSE has cut short the syllabus, no decision has been taken yet in the case of State syllabus.
The stand of the Education department and experts is that there is no need for reduction of syllabus and students will grasp everything as there are online classes.
This doesn't appear to be a right decision.
Cutting syllabus after retaining the parts that is needed for the continuity will not harm the student's education. An expert committee should meet and take a decision on this.
It was recently that a notification was issued by the government for lessening the limit of weight a porter can carry. Similarly students' burden of books should also be reduced. Despite court's instructions in this regard, no creative solution is being worked out.
The students are forced to carry this excess burden because of the general feeling that quantity of syllabus is proportionate to the standard of education.
Meanwhile, online classes have not been accessible to all as there are many who can't afford TV or smart phone. Power failure is also an obstacle.
There are some students who are not able to grasp the teachings through online and some others who see it as a boring humdrum affair.
Besides the government, other institutions with recognition and resources should into this field. The service of country's prime IT companies and other educational institutions could be utilised.
The unused instruments in IT companies could be made available in schools. IT experts would be able to change the structure of classes to lure students.
Now itself, many private companies are here with their own educational tools and apps.
When schools reopen after the country get freed from the clutches of Covid, the current online arrangement could be retained.
This will help students to gain extra knowledge and byheart the things already learnt.
When the public education is going hi-tech, there is no difficulty in making online education system an inseparable part of the education.