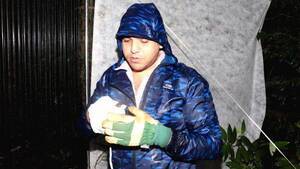 The ill fate of Sree Hari Ram, who is getting ready to leave his hometown and country after being denied job despite his name appearing in the PSC list is a small example of the neglect being faced by job aspirants in the Kerala.
The students who go through a long process of applying for exams, waiting for exam, writing exam and waiting for PSC list will again have to wait indefinitely for appointment.
Sometimes that coveted appointment will never happen. The irregularities happening in the rank list is in different ways.
Hundreds of job aspirants will have volumes to talk about the neglect and cruel approach of power centres towards candidates wandering in search of job.
The story of Sreehari that Kerala Kaumudi published the other day is a special example of adamant attitude shown by power centres. It is impossible to believe that the injustice shown by agricultural university, notorious for back-door appointments, towards Sree Hari didn't come to the notice of authorities.
He knocked on every possible doors, even that of ministers, but all in vain.
The explanation given by the university is that no appointments can be made due to financial crisis. But many are working at many departments on contract basis.
Anyway they have to be paid salary. Therefore the aim of this denial for regular appointments is to facilitate backdoor appointments.
When eligible and qualified people wait outside looking for opportunities, those who don't deserve manage to sneak into the posts using political and money power.
No steps are being taken to stop this ill practice.
Not only the recruiters but also the government has the right to ensure that any appointment is made in a fair manner.
Even though backdoor appointments have come to the notice of the government, the government is not doing anything to correct it, This is the reason why injustice continues to be done towards students.
If eligible and qualified students have to go knocking on the doors, it sends a bad message to society.
It is a clear picture of irregularity and anarchic administrative system in superior centres like universities.