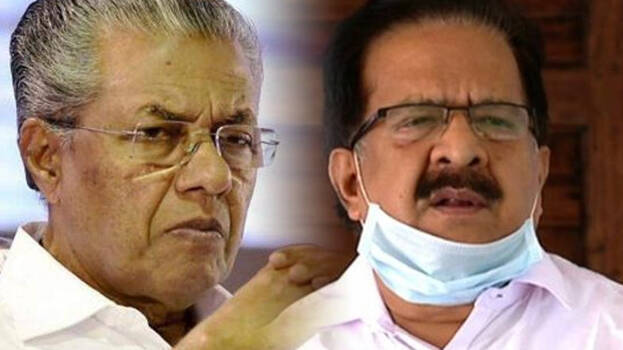 THIRUVANANTHAPURAM: Opposition leader Ramesh Chennithala has alleged that Chief Minister Pinarayi Vijayan is hatching a political conspiracy against him. He also added that the chief minister is forging cases against him and other leaders of opposition in order to silence them, but it won't produce the intended effects and the opposition will continue to move actively against the government.
Chennithala alleged that in gold smuggling case, the time has come to interrogate chief minister and he and CPM are afraid of questioning. "If the chief minister has nothing to hide, why the CM is afraid of investigation. The chief minister has been lying since the beginning of the probe. He is afraid that the gold smuggling probe is coming towards him. Therefore he has proclaimed an open struggle against the probe agencies," Chennithala said.
Chennithala has also asked that why Thomas Issac is agitated over the vigilance raids in KSFE office and why is he opposing probe against KSFE. "Under any cost, the probe over KSFE's transactions must go on," he said.
"The bar bribery case will be dealt with legally. In solar case let the truth comes to light. The case against opposition leader is insulting and it will be dealt with legally. Will file case on the grounds of defamation," he added.