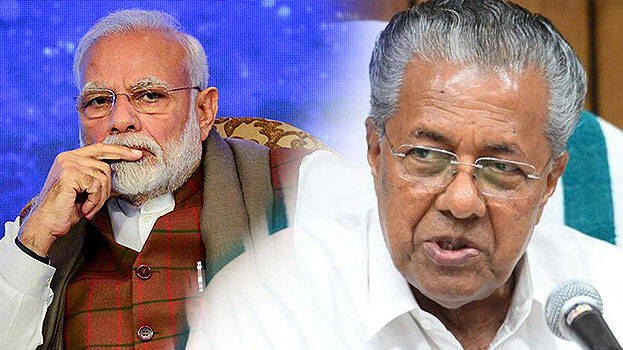 THIRUVANANTHAPURAM: Chief Minister Pinarayi Vijayan on Monday said that the state government paid pensions to 37.5 lakh people without the help of the central government. He explained that only 14 lakh people received pensions through the central share. The CM also said that the opposition was trying to get credit through lies.
Taking a dig at the opposition, the CM said that they don't have guts to make a claim regarding the distribution of pension. He also slammed the BJP. "Some are saying that the pensions were paid after receiving the Centre's assistance. This did not happen overnight. Whenever the LDF government's achievements are accepted by the masses, these people either try to destroy the government's reputation or attempt to show that they also deserve credit for the achievements, " Vijayan said.
The Chief Minister also slammed former Chief Minister Oommen Chandy's allegation that the previous UDF government was far ahead in terms of welfare pensions and that the Left government was lying about it. He said that if we look at the history of social security pensions in Kerala, we can see that they were most effectively implemented during the terms of Left governments.