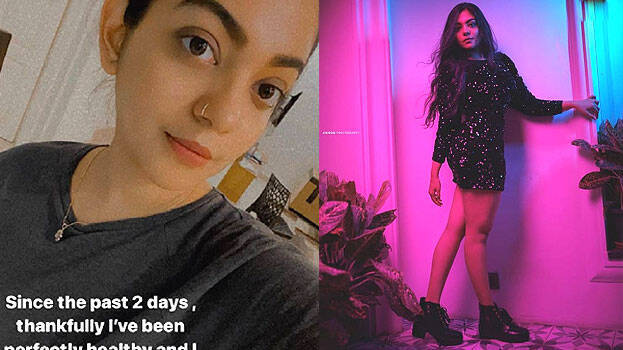 After informing that she tested positive for COVID-19, actress Ahaana Krishna has posted pictures of herself with a cool look on Instagram.
Ahaana posted pictures of herself in a black micro skirt partywear dressed in neon light for her fans.
'I might be in Isolation, but in my head, I can always have a Party.. Almost 2021.' The actress has captioned her post. But the actress did not say when the pictures were taken.
In any case, the actress' fans are leaving comments saying that Ahaana's will be okay soon.
Ahaana said she had tested for Covid a few days back and has been in quarantine ever since.