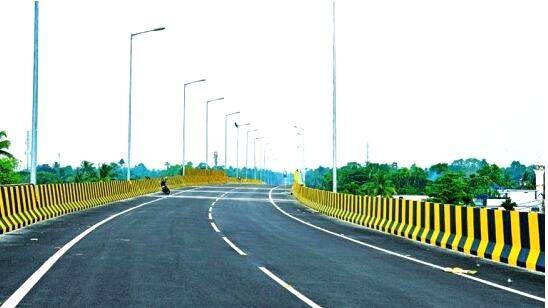 NEW DELHI: The Center has issued a new notification including those who were excluded from the Alappuzha Bypass inauguration function. Minister G Sudhakaran said that the Center has approved the corrective proposals of the state government. The Center had excluded ministers P Thilothaman, Thomas Isaac and MPs AM Arif and KC Venugopal from the function. The new notice was issued after the action turned controversial. They were removed from the list sent by the office of Nitin Gadkari. The Left Front and the Congress had come out accusing the Center of political action.
The state wanted ministers from the district, Thomas Isaac and P Thilothaman, to be included in the inauguration ceremony. According to the protocol, constituency MP AM Arif is also expected to attend the ceremony. The government had suggested that Rajya Sabha member KC Venugopal should also attend the function.
However, they were excluded from the draft directive that came to the state from Nitin Gadkari's office. Instead, Union Transport Minister and Union Minister of State V Muraleedharan were included in the list. The state had written to the Centre asking for a rectification.