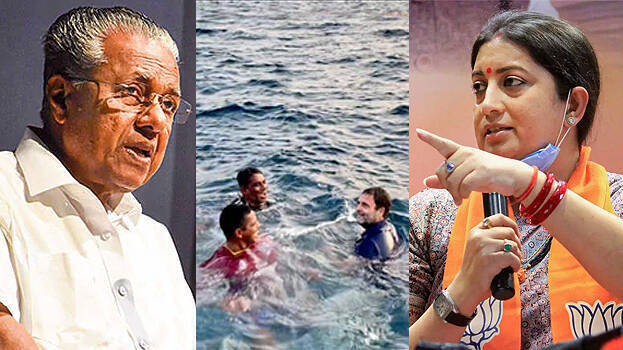 KOZHIKODE: Union minister Smriti Irani has lashed out at the CPM and Congress over issues of Sabarimala and deep-sea fishing row. The stand of Congress on the Sabarimala issue is bogus and unreliable. She also added that people will not forgive the LDF government, for assaulting the devotees.
"People may not have forgotten how Rahul Gandhi celebrated the court verdict on Sabarimala. But today, if the Congress party is taking a different stand it shows how unreliable they are," the union minister said.
"On one hand the CPM leadership is drowning over the graft allegations in deep-sea fishing row, whereas on the other hand, the Congress party is trying to make political gains out of the controversy. In Kerala, Congress is engaged in a fistfight with CPMbut in Bengal they are trusted partners. This shows how ingenuine the Congressmen are," she added.
"The allegations against the speaker are serious. Public activists should learn to respect women. I am not wondering about CPM denying justice to women," she said.