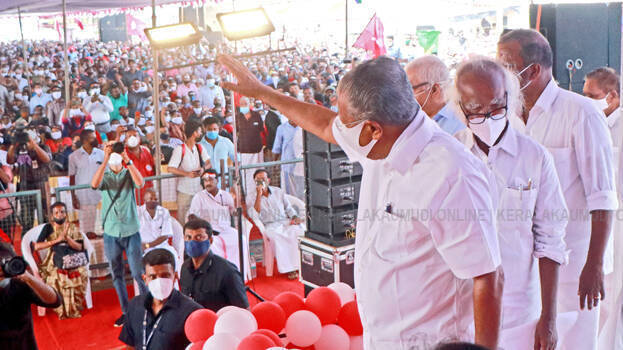 ALAPPUZHA: The UDF will get a thumping win in the assembly polls, said opposition leader Ramesh Chennithala. The people have already written a verdict against the misrule of the Left Government. Attempts by the CPM to create communal polarization are in vain and this is because the UDF stood alone. Those who believed that the party will destroy if Pinarayi returns to power voted for the UDF this time, said Chennithala.
Action must be taken to maintain an atmosphere of peace in the state. The CPM is unleashing violence all over the state. Condoling the death of Muslim League activist in Kannur. The CPM unleashed violence in Haripad and Kayamkulam. The CPM is thinking of threatening those supporting the UDF, he said.
Chennithala said the Left's stand against the NSS is part of it. The CPM tried to threaten the NSS, but did not yield any results. They are trying to intimidate them when they openly state their stand. Chennithala said that if A K Balan's complaint is against the NSS for using Ayyappan's name, then the first complaint should be against Pinarayi Vijayan.
The opposition was able to prevent bogus voting and double voting. He thanked the election commission and the high court for taking adequate steps to prevent double voting. Chennithala asked the election commission to ensure that they start the process to prepare a fool proof voters list. Chennithala said there was a booth grab in Taliparamba constituency and demanded re-polling.