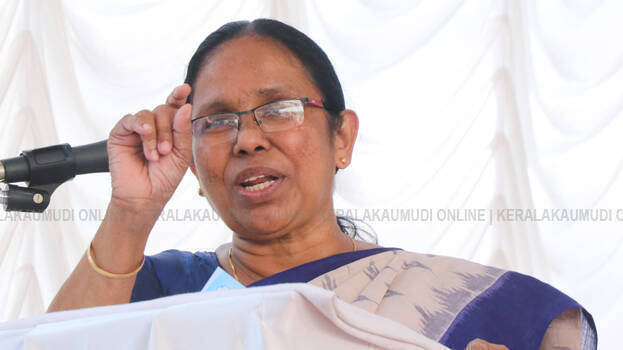 KANNUR: There is a shortage of vaccine in the state, said Health Minister K K Shailaja. More vaccines have been requested from the centre. The health minister said the situation in the state is worrying due to shortage of vaccine and the election is not the reason for the spread of Covid.
Local lockdowns may be required in high-risk areas. A complete lockdown will be a difficult thing. Not only the lives of the people but also the means of livelihood need to be protected. When the state is on the mission to give vaccine jab to all through mega vaccination camp, the shortage of vaccine is felt strongly in the state. The matter has been brought to the notice of the union health minister and health secretary, she said.
The centre has so far not taken a negative stand. 50 lakh dose was asked and not even half of it was given. The centre should be ready to give more vaccine dose. The states cannot buy vaccine directly. The centre must agree. If the centre also gives permission for the purchase of vaccines in the private sector, it may be possible to speed up the vaccination process, she said.
The centre should take immediate steps to control the deadly pandemic. She added that the mega vaccination programme in the state would be halted if bulk vaccines are not provided in the coming days, she said.