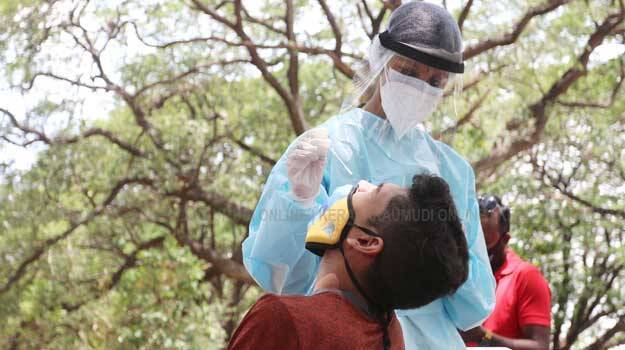 NEW YORK: Coronavirus cases rise unabated across the globe with 142,685,761 infected by the deadly contagion. While 121,399,094 have recovered, 3,042,834 have died so far. The US remains the worst-hit country with 32,149,181, followed by India, Brazil, France and Russia. However, in the past seven days, India has added the highest number of fresh cases at 1,532,388, followed by the US (493,159) and Brazil (460,528).
British Health Secretary Matt Hancock has said he cannot give any assurances that the current vaccines the UK has against Covid-19 will be as effective against the new variant of the virus that originated in India.
Replying to a question asked by India-origin Labour MP Tanmanjeet Singh Dhesi in Parliament to the Secretary of State for Health and Social Care on Monday, the UK government confirmed they do not know whether the UK's vaccination programme will be effective against the Indian Covid-19 variant.
Israel, a world leader in vaccinations, lifts its outdoor mask mandate
Buoyed by its recent success in combating the coronavirus, Israel lifted its outdoor mask mandate, while schools fully reopened for the first time since September. The country has been taking rapid steps back to normalcy in the wake of its world-leading vaccination campaign and plummeting infection rates. About 56 percent of the Israeli population has been fully vaccinated.

Covid: trial to study effect of immune system on reinfection
The immune response needed to protect people against reinfection with the coronavirus will be explored in a new human challenge trial, researchers have revealed.
Human challenge trials involve deliberately exposing healthy people to a disease-causing organism in a carefully controlled manner, and have proved valuable in understanding and tackling myriad conditions from malaria to tuberculosis and gonorrhoea.
The first human challenge trials for Covid began this year, with the study – a partnership led by researchers at Imperial College London among others – initially looking at the smallest amount of virus needed to cause infection among people who have not had Covid before.