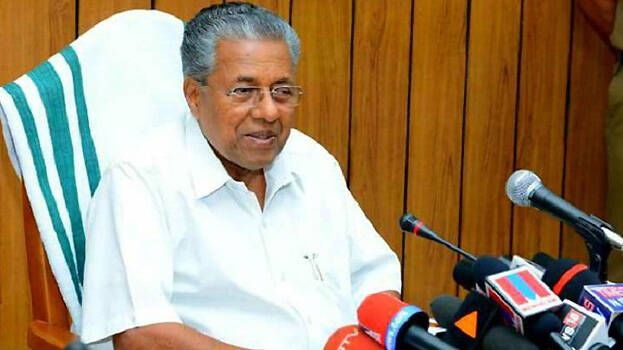 THIRUVANANTHAPURAM: Chief Minister Pinarayi Vijayan returned to the capital yesterday after a gap of 22 days amid fears of Covid in the state. He will be responsible for coordinating serious issues, including Covid defense and vaccine supply.
He left Kannur after holding online consultations with top officials, including the chief secretary, on urgent issues, including the Covid vaccine shortage. This is the first time that the Chief Minister has been out of the capital for such a long time when the state is going through a critical crisis. It was observed that the absence of the Chief Minister was the reason for the minor shortcomings in these activities.
Pinarayi left for Kannur after the cabinet meeting on March 30. He also took part in a road show in his constituency of Dharmadom on April 4 to mark the end of the campaign. The daughter of the CM voted wearing a PPE kit after she tested positive. The CM and his wife later tested positive.
The Ockhi disaster, which shook the coastal region, came some days after the Pinarayi government came to power. The state government was able to intervene in the issue in a timely manner. The real challenge for the Pinarayi government was the catastrophic floods of 2018. As the state was engulfed in a series of catastrophic floods, the Chief Minister, sitting in his office room in the Secretariat, was a symbol of strength and determination to co-ordinate relief efforts and give confidence to the people.
During the floods of 2019 and the Nipah virus outbrak, Kerala did not tremble under the leadership of a strong Chief Minister. Even in the early days when Covid came to devour Kerala, the Chief Minister was able to take things forward in an orderly manner. But with Covid's second coming, the crisis created by the absence of the Chief Minister is not small.
Do we have to discuss family matters? - Chief Minister
Chief Minister Pinarayi Vijayan asked reporters whether it's necessary to discuss family matters. He was responding to a media query regarding the CM's travel with wife violating Covid protocol.

I was not affected by the disease on the 4th. After voting on April 6 and on the 7th, I was completely healthy. I didn't have had any symptoms. I tested positive after my daughter was confirmed with the virus. Even then, I did not have any health problems. The travel with my wife is a matter of family relationship. I believe it is common with families. Tests showed that my grandson and I had the disease. I didn't have had any health problems. I only had to stay at home. The only cause of controversy is because my wife traveled with me" the chief minister said.