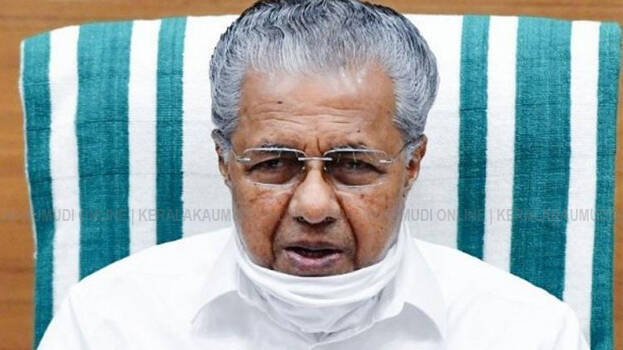 THIRUVANANTHAPURAM: Chief Minister Pinarayi Vijayan has said that private hospitals in the state must reserve 25 per cent of beds for covid 19 treatment. Most of the hospitals agreed to cooperate with the state government under the Karunaya health security programme in the talks convened under the leadership of the chief minister.
As of now, 407 private hospitals in the state are cooperating with the Karunaya scheme. Among them, 137 are also providing Covid-19 treatment at the rates determined by the state government. The chief minister's demand was that other hospitals must provide covid 19 treatment under the Karunya programme and must reserve at least 25 per cent of beds for the covid 19 treatment.
The chief minister asked the private hospital managements either to unify the rates or reduce them so that the commoners in the state could depend on them for Covid 19 treatment. Ambulance facility must be ensured. For better coordination, they must work with 108 ambulance service. The chief minister also asked the state health agency to hand over the treatment cost to hospitals within 15 days.
Meanwhile, the management associations which agreed to provide beds and treatment, said that it cannot unify the treatment costs. The management association also took the stand that the treatment costs will vary according to the facilities available in each hospital. "If complaints on over cost are raised then district level panels must enquire them. The panel which consist of the district collector, DMO and a representative of the management association must conduct a probe on the complaint," the association said.