If Congress fails in Thiruvananthapuram, leaders responsible will be asked to sit at home, warns leaders' meeting
| Published on Mon 15 Apr 2019 11:58 AM IST MALAYALAM VERSION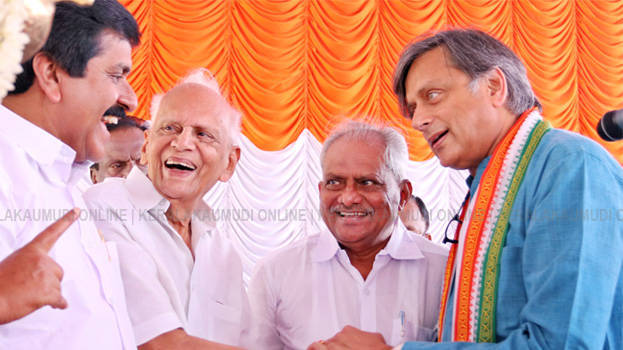 THIRUVANANTHAPURAM: In the Thiruvananthapuram Lok Sabha constituency, if the UDF fails to achieve its goal, the leaders responsible for it will be asked sit at home, the Congress leadership meeting has warned.
The warning came up during the meeting held yesterday to discuss on intensifying election campaign. KPCC president Mullapally Ramachandran and AICC general secretary Mukul Wasnik were present in the meeting.
The instruction was given in the meeting to intensify the campaign. The meeting was convened following complaints that the campaign was not strong enough in certain areas.
Leaders in charge of various constituencies presented the report of their election work.
The leaders opined that if the BJP and RSS were allowed to make Thiruvananthapuram the turf of Hindu Maha Sabha, there will be dangerous situations.
The party workers were asked to give an orientation to their campaign so that UDF candidates get more than 3.25 lakh votes in Thiruvananthapuram.
Meanwhile, Mukul Wasnik told media that the high command had not received any complaint from Thiruvananthapuram candidate Shashi Tharoor regarding the cooperation he was getting from leaders.
Nana Patole has been appointed as campaign observer and he will give a report to the high command.
Exhuming confidence on Throor's win, Wasnik said UDF workers will work unitedly in Thiruvananthapuram as the constituency is a prestige issue.