Tharoor will be UDF's man for third time; LDF to reclaim pride, BJP to cash in on 'believers'
| Published on Tue 12 Feb 2019 12:01 AM IST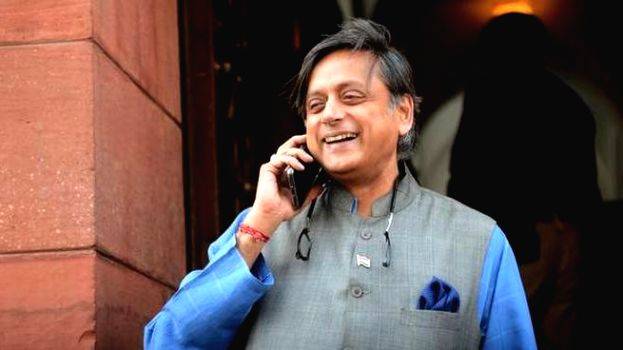 THIRUVANANTHAPURAM: Shashi Tharoor started contesting from the state capital 10 years back, winning twice. CPI can't find a proper candidate after the popular Panniyan Raveendran stopped contesting.
Ananthapuri was a communist forte where CPI's M.N. Govindan Nair, K.V. Surendranath and P.K.V. won with flying colors. However, the last Lok Sabha election turned out to be an appalling memory for the left front. They finished third, even behind BJP. In the last Assembly election, BJP even managed to win one seat out of the seven constituencies. The rest were equally shared between UDF and LDF.
UDF is clear with their candidate choice at the state capital. Tharoor will be their man for the third consecutive time. He is the national face of Congress now. Highly popular among the people. He is a constant presence in Thiruvananthapuram, even when he is busy with other matters.
Meanwhile, LDF is anxious about their chances in Thiruvananthapuram. The left front received criticisms from all corners for the candidacy of Bennett Abraham in 2014. There were allegations that he was a payment candidate. If they want to overcome this shame, they have to present a strong and popular this time. Annie Raja, Kanhaiya Kumar, and Prakash Babu are some of the names that are under consideration for candidacy. Pannyan Raveendran is not expected to contest.
BJP, on the other hand, is much more confident than LDF. They are banking on the 'believer' votes in light of the Sabarimala issue. The party expects to even take a step forward and win this time. K. Surendran, who was the most popular BJP leader in the party's protests in Sabarimala issue, may represent the party at the state capital.
BJP's P.K. Krishnadas secured 84,094 votes in the 2009 Lok Sabha polls. O. Rajagopal made a massive difference last time, coming second behind Tharoor by securing 2,82,336 votes. Even discussions were made to field actor Mohanlal in the BJP seat. But as Lal was not willing, now the name of Mizoram Governor Kummanam Rajasekharan has popped up. P.P. Mukundan's name is also under consideration.