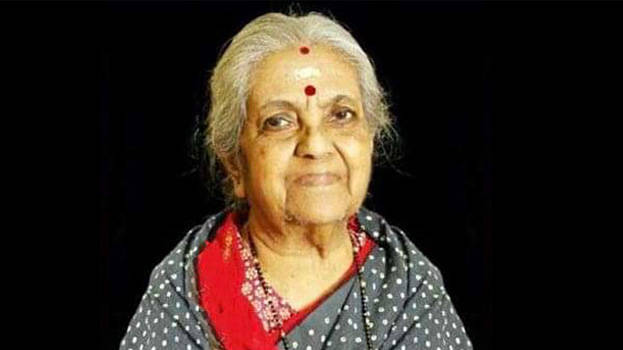 NEW DELHI: Gayathri Sreekrishnan, yesteryear Malayalam playback singer died here Sunday. She was 85.
She was the voice artiste of All India Radio in Kozhikode. She had also presented Balalokam, a programme for children.
She became famous after singing the song 'Nazhiyurippalu Kondu' in Rarichan Enna Pouran released in 1956. She rendered the song along with Shantha P Nair. Her first song was 'Thekkoonnu Nammaloru Chakkonnu Vangi' from the same film.
She was staying with her son and noted Pullaguzhal artist G S Rajan in Delhi. Famous Pullaguzhal artist G S Sreekrishnna, who retired from the All India Radio as station director is her husband. Sujatha is her daughter. Dancer and art critic Anjana Rajan is her daughter in law.