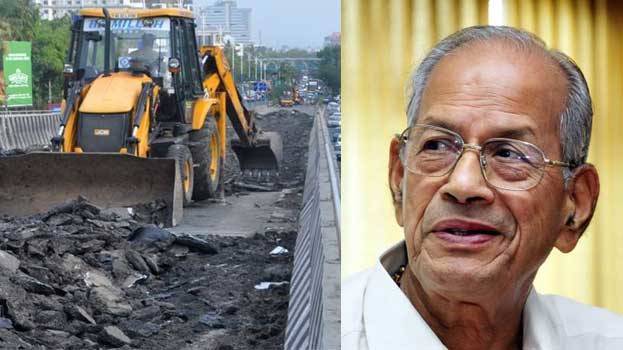 KOCHI: Metro Man E Sreedharan has said that there is no need to demolish the whole portion of Palarivattom bridge and only one third of the bridge need to be demolished and reconstructed.

Following the finding of lapses in the construction of the bridge, the government had sought his advice on how to go about it. Heeding to the call, Sreedharan reached the place to examine the Palarivattom overbridge.

The government had tried to complete the works on the bridge and make it motorable but as this became technically impossible, the government sought the help of Sreedharan. The chief minister himself had invited him to his office to discuss the issue.

Meanwhile, the Vigilance again started the examination of Palarivattom overbridge on Friday. The Vigilance is conducting the examination with the help of Professors of Civil engineering department from Thrissur Engineering College. This is being done to collect evidence related to anomalies in the construction.

The team will make an assessment of fissures in the pillars of the bridge, materials used in the construction, errors in profile correction and other defects.

Once the collection of evidence is over, it will start questioning 17 persons in the list of accused.