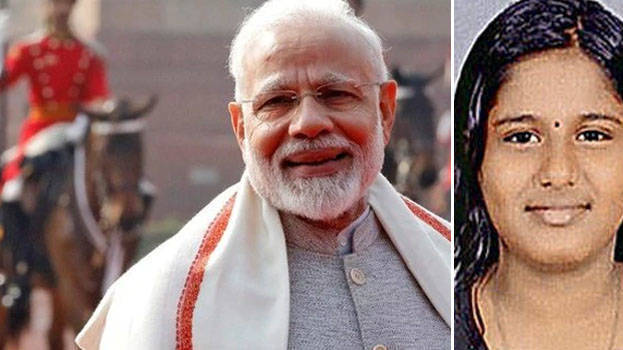 THIRUVANANTHAPURAM: It was a big surprise for this eight standard student of Cotton Hill School, perhaps something that she would cherish for a lifetime. The surprise came in the form of Prime Minister Narendra Modi's reply to her letter that she had sent, congratulating him for the big win in the 18th Lok Sabha election.

That eight standard girl student's name is Surya Krishna, whose father had procured the address of the prime minister for her. However, Surya Krishna had never expected a reply to her letter, sent months ago but Surya and her family were literally shocked to see the prime minister's letter being dropped at their doorstep by the postman.
In the reply, Modi says "thanks for her letter and concludes the letter, reminding his newly coined slogan, - Sabka Saath, Sabka Vikas, Sabka Vishwas (With everyone, everyone's development and everyone's trust).
Surya Krishna is the daughter of Ambalamukku Kadambattu KPRA 29 resident Harikrishnan and Bindu.