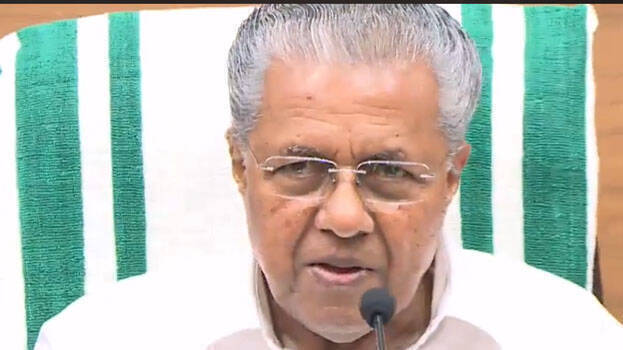 THIRUVANANTHAPURAM: Chief Minister Pinarayi Vijayan came down heavily on the fake propaganda on chief minister's relief fund. He said the money received for relief fund will be used only for relief measures. The chief minister also expressed anguish in the manner in which some anti-social elements are taking to social media spreading canards about contributions to the chief minister's distress relief fund

Pinarayi said, "A large amount is obtained to the relief fund. Some will be envious of it. False propaganda against the relief fund is a heinous thing to do to the country. There should be a collective effort to prevent such false propagandas."



As per reports till 9 am, sixty have been confirmed dead in rain related incidents. The Meteorological Department forecasts strong rainfall for two more days. He asked everyone to be cautious. 2,27,333 people are there in 1551 relief camps. Visitors to relief camps must be disciplined. No one with special duties should enter the camps.

Central force and fire force are active in rescue operations at Kavalapura where a landslide occurred. There is a team of navy for rescue operations in Malappuram and Wayanad districts. The intensity of rain has lessened in Puthumala and Kavalapara and so rescue operations are moving smoothly.