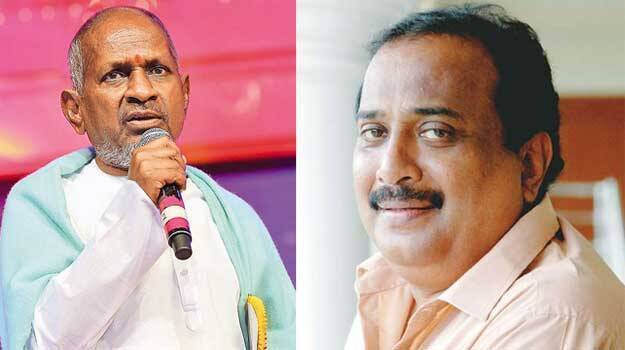 If you ask who is the greatest musician the Indian cinema has seen, the names of many would be recommended but the name of Ilayaraja will be in the top. Known as Isaignani (all-knowing musician) and Ragadevan (God of Raagas), he has composed music for more than 7000 songs in more than 1000 films. His ability to compose songs in a matter of seconds is amazing.

Once Ilaiyaraaja received a remuneration more than an amount a superstar received in South Indian languages. Script writer and director Dennis Joseph shares his memory when Ilaiyaraaja came to compose music for his film Atharvam.
'Usually Shyam, Venkitesh and Ouseppachan composes music for our films, but I was crazy of Ilaiyaraaja. Though he had composed music for a film in Malayalam, at the time of Atharvam he was totally a changed person the industry could think of. The budget of Atharvam in 1988 was 22 lakh. Ilaiyaraaja was getting 10 lakh as remuneration then.
The photo of Ilaiyaraaja, the super music director then, was stuck in the posters of films of Kamal Hassan and Rajanikanth. Such an honour was never obtained by any music director after that. I don't think even A R Rahman had such a commercial value, Dennis Joseph said.
I somehow got the number of the music maestro. I contacted him and after hearing everything, he asked me and producer, 'do you know how much my remuneration is? I soon said, 'Sir, we cannot afford that remuneration. We cannot pay one tenth of it. But we need your composition in our film. He laughed and said you need to pay the remuneration paid to the top music director in Malayalam. Top music director Shyam was then paid Rs 50,000.
Raja Sir finally composed four songs for the film within half an hour on the composing day, Dennis Joseph said in an interview given to a media.