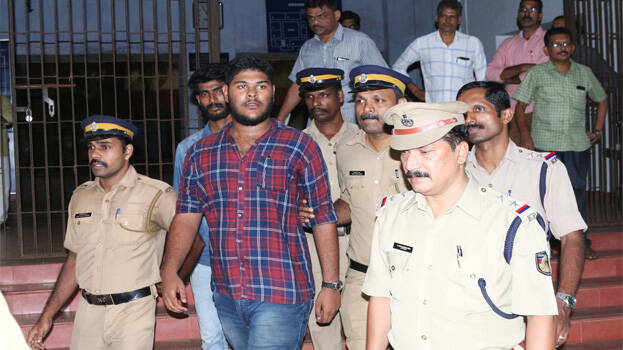 KOZHIKODE: The court rejected the bail pleas of Alan Suhaib and Thaha Fazal, the two students arrested under the provisions of UAPA for Maoist links. The Kozhikode district principal sessions court rejected their bail pleas based on strong evidence submitted by the police.
The court accepted the lawyers request to meet the accused. The plea of Hindu Aikya Vedi opposing their bail also reached before the court, but it was not considered. The police arrested the two students last Saturday from Pantheerankavu in Kozhikode for allegedly being Maoist sympathisers.
There was much criticism, including from within the CPM for charging UAPA on the two accused also CPM activists. There were no arguments in the court today regarding the withdrawal of the UAPA.
The prosecution did not object to accused bail plea in the argument held the other day. The strong evidences produced by the police denied bail for them. Meantime, the police did not file a plea seeking their custody.
The lawyer of the accused said will approach the Kerala High Court for bail. He said will request to cancel the FIR registered and will seek bail for the accused.