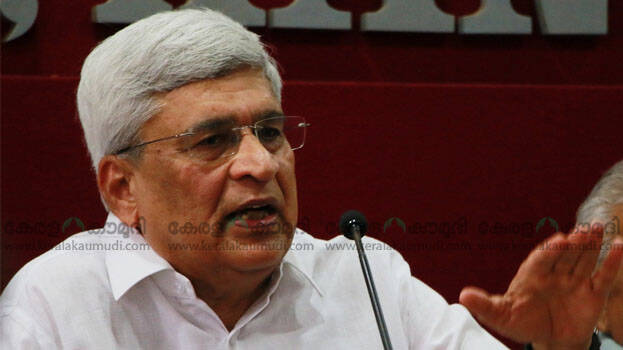 NEW DELHI: Former CPM General Secretary Prakash Karat on Thursday came up with criticism against the Supreme court's recent verdicts. In a special column in the party mouthpiece, Karat expressed his concern over the failure of the apex court in fulfilling its responsibility as the guardian of the constitution.

According to Karat, the court made several controversial verdicts at a time when a fascist Hindutva leadership is trying to destroy the secularism and democracy mentioned in the Constitution. In the article titled, 'What is happening in the Supreme Court?', he pointed out that the court gave more importance to faith than women's rights in Sabarimala.
Karat also mentions other important verdicts such as the Ayodhya verdict and the electoral bond verdict in the article. The humility towards the executives and the reluctance in questioning them can make things difficult for the court, he said. He further added that during the term of Justice Ranjan Gogoi, the court attempted to favour the majority group rather than upholding the fundamental rights of the citizens.