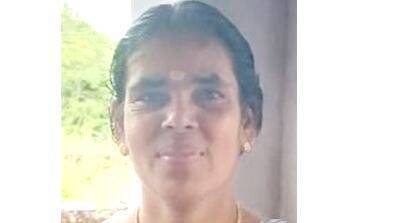 KANJANGADU: An auto driver, who clubbed his wife to death using a firewood log, was arrested on Monday. The dead has been identified as Kalyani (50). Her husband Gopalakrishnan (60), who tried to flee, was arrested with the help of locals.

Their daughter Sharanya (25), who tried to prevent the attack, also got severely injured. She is under treatment in a hospital in Mangalore. The incident happened on Monday at 4 pm. The police' initial inference is that family issues might have led to the murder. When Gopalakrishnan attacked, Kalyani ran out of the house towards the road but her husband chased her and smashed her head. The body was found near the road side.

Ambalathara SI PRashanth and team reached the spot and conducted the investigation. The body has been shifted to district hospital mortuary. Sharath and Unnikrishnan are their sons.