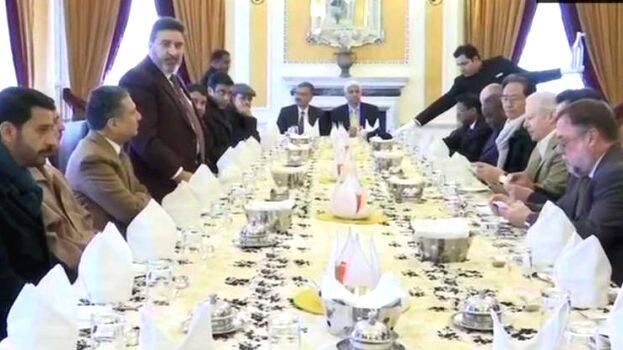 NEW DELHI: A group of 15 foreign envoys and diplomats visited Jammu and Kashmir to assess the situation in the region since the revocation of the state's special status. The visit was the first one organised by the government ever since it scrapped Article 370, thereby revoking Jammu and Kashmir's special status.
According to MEA spokesperson Raveesh Kumar, the envoy first met security officials to study the security situation in the region. Following this, the group also met panchayat members and representatives of several local bodies and NGOs.
It is learnt that the representatives have completely rejected Pakistan's claims about violence and bloodshed in the valley since the revocation of Kashmir's special status. The people also apparently praised the government for taking necessary action to prevent violence in the region. While admitting the fact that there were some slight difficulties due to the restrictions imposed by the centre they added that such restrictions are necessary in order to maintain peace in the region.
The envoy consisted of American Ambassador Kenneth Juster, South Korean ambassador Shin Bong-Kil, Norwegian ambassador Hans Jacob Frydenlund, Vietnamese ambassador Pham Sanh Chau and Argentinian envoy Daniel Chuburu.
Though initial reports suggested that representatives of the European Union would also be present among the team of envoys, it was later reported that the European Union had denied the government's invitation.