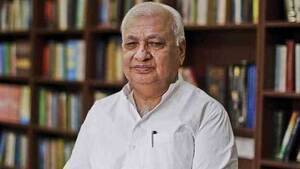 THIRUVANANTHAPURAM: Governor Arif Mohammad Khan not agreed to sign the Ordnance promulgated by the State cabinet to increase the number of wards by one and thus facilitate the delimitation of wards in the wake of the local body elections to be held this year.
This may push the steps for Ward delimitation and preparation of new voters' list into uncertainty. Opposition leader Ramesh Chennithala had also sent a letter to the Governor, requesting him not to sign the Ordinance.

Political observers view Governor's stand against the backdrop of the joint criticism levelled by the Ruling party and Opposition against the Governor after he opposed the resolution passed by the Assembly against Citizenship Rights Amendment Bill.
The Governor clarified his stand when Local Administration Minister A C Moideen met him at Kollam guest house on Wednesday.
The minister reputedly apprised the governor of the need for immediate signing the Ordinance as the Local body elections will be held in October.
"Even if I don't sign, you could bring it as a bill in the Assembly as the House is about to meet soon," this was the Governor's reply.