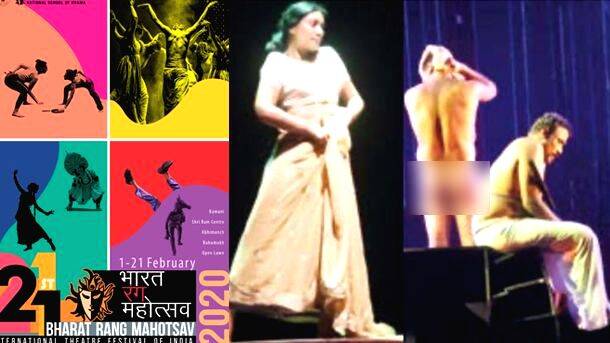 THIRUVANANTHAPURAM: The National School of Drama has issued a show-cause notice to the drama 'Bhaskara Pattelarum Thommiyude Jeevithavum' of Suveeran Kozhikode for a nude scene. The drama is based on Zachariah's novelette 'Bhaskara Pattelarum Ente Jeevithavum'. The drama school's 'moral policing' against the freedom of expression of an artist has drawn criticism.
The situation of the drama demanded a nude scene. The drama was staged on February 12 in 'Bharat Rang Mahotsav' organized by School of Drama, Pondicherry.
The makers are yet to receive the expense reimbursement of Rs 2 lakhs but were issued the notice. The included nude scene was not there in the DVD sent to the selection committee. In the notice of the registrar, it is said that many are discontent with such a scene in the drama which was watched by people including the School of Drama chairperson.
However, Suveeran claims that only important parts are included in DVD and the authorities are aware of it. The drama personnel allege that Suveeran's criticism on School of Drama for staying silent on CAA issue has angered the authorities.
In reply, Suveeran said it is surprising to see the NSD with a great reputation for supporting experimental drama react in such a manner. Suveeran, who was a former student at the NSD, said that there was a nude scene in a drama he did while being a student. This was then awarded high marks and appreciated by the faculty members, he said.