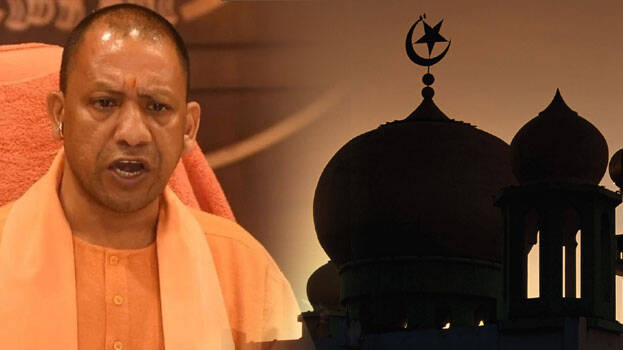 LUCKNOW: Recent report claims that the Yogi Adityanath government of Uttar Pradesh has stirred up a controversy by naming eight out of 18 coronavirus hotspots in Lucknow after mosques. Several opposition parties have lashed out at the government for allegedly adding communal colour to the disease.
According to UP Congress chief Ajay Kumar Lallu, the state government has been unable to contain the spread of coronavirus and is rather interested in diverting attention by linking the issue with religion. He also added that it is discriminatory to link the illness to one particular community. While one of the city hotspots has been named 'Masjid Ali Jaan', other hotspots have been named after mosques such as Mohammadiya Masjid and nearby areas, Khajoor Wali Masjid and nearby areas and so on.
Meanwhile, the administration has denied these claims and stated that the mosques were only named due to the presence of positive cases. As of now, Lucknow has reported 214 Covid cases with 8 new positive cases on Friday.