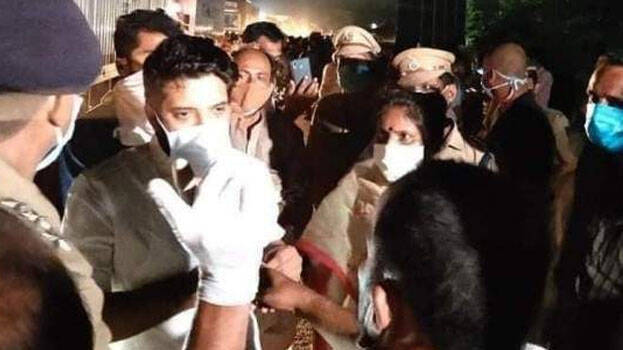 THIRUVANANTHAPURAM: The Palakkad district medical board directed UDF MPs and MLAs who were on a strike in Walayar to go under quarantine. A person who reached Walayar without a pass was confirmed of the virus. Following this, the board has asked them to go under quarantine on their own.
Ramya Haridsas, T N Prathapan, V K Sreekandan, Anil Akkara and Shafi Parambil have been asked to go under quarantine. The board has also asked the media who were there to go under observation.
Meantime, Industries Minister E P Jayarajan said none of the representatives should defy the directions of the health department and also asserted that anyone can contract the disease. Very effective preventive measures are going on now and so all should follow the directions of the health department. The minister openly slammed the protests staged by the UDF in Walayar.
The minister said nobody should think that MPs and MLAs will not contract the disease. Anyone can get it. Everyone should think for a better tomorrow. At this stage, I don't want to talk politics and is not for a dispute, he said.
He said everyone should follow the present testing procedures and prevention protocols. People's service is in tune with efforts to prevent the spread of the virus. Liquor consumption is uncontrollable and so virtual queue and app are brought in to control it, he said.