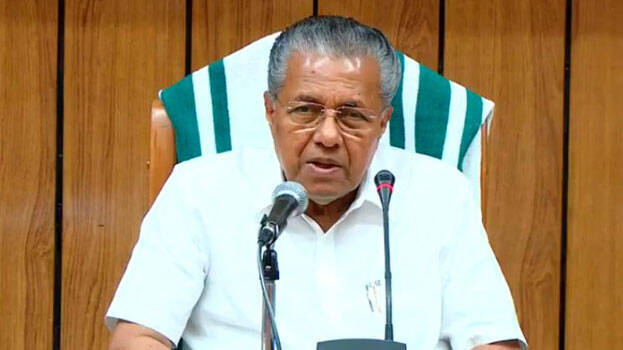 THIRUVANANTHAPURAM: Kerala has confirmed 123 new COVID-19 cases on Thursday, Chief Minister Pinarayi Vijayan told the media here on Thursday. Out of this, 84 persons are foreign returnees, while 33 people came from other states. Six persons contracted the disease through contact.
Meanwhile, 53 patients have recovered from the disease. This is the seventh consecutive day that the state is reporting over 100 positive cases.
Of the 123 new cases, Palakkad reported the highest number with 24 new positive cases, followed by 18 in Alappuzha, 13 in Pathanamthitta, 10 in Kollam, 10 each in Ernakulam and Thrissur, nine in Kannur, seven in Kozhikode, six in Malappuram, four in Kasaragod, three in Idukki and two cases each in Thiruvananthapuram, Kottayam, Wayanad.
As of Thursday, Kerala confirmed 3726 COVID positive cases. There are 1761 active cases. 1,59,616 persons are under observation with 2349 persons quarantined at hospitals. On Thursday, 344 persons were admitted to hospitals.
So far, 1,56,401 samples were sent for testing. The results of 4182 samples are pending.
As of today, there are 113 hotspots in the state.