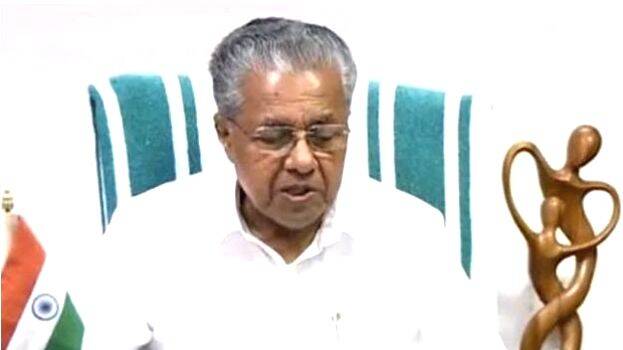 THIRUVANANTHAPURAM: Chief Minister Pinarayi Vijayan said that the state is at a crucial juncture of COVID-19 outbreak as it is nearing the community transmission phase. The stage now is concerning and it has been earlier said that the state is ever close to COVID community transmission, he said.
An outbreak in a fish market lead to a triple lockdown in the entire city of Thiruvananthapuram. Today's test results show that the disease has reached different parts of the city. Others need not relax by thinking this is happening only in Thiruvananthapuram. Many other places are at similar risk, the chief minister said.
Kochi is also facing a similar challenge. Restrictions will be heightened at any time. This is applicable to the entire state. The current restrictions are aimed at saving the entire community. It should be followed strictly, CM Vijayan added.
It won't take much time for the disease to reach a stage of community transmission. It didn't take much time for Poonthura to reach 'super spread' phase. People should create a level of control for themselves. The contact lists of many are so big. Such situations should be avoided. If a person is infected in a large gathering, it will affect everyone gathered, the CM said.