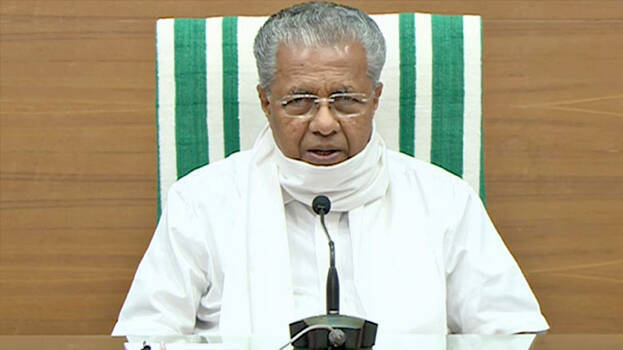 THIRUVANANTHAPURAM: The state has confirmed 506 new coronavirus positive cases on Thursday, CM Pinarayi Vijayan told the media here. He told the report is incomplete due to technical issues with the ICMR web portal.
Among the new cases, 375 persons developed the disease through contact. There are 29 cases without an identified source of infection. 37 health workers tested positive for the virus on Thursday.
Two deaths were reported on Thursday. Kozhikode native Alikkoya (77), and Ernakulam Vazhikkulam native Beepathu (65) died of the disease.

Meanwhile, 375 coronavirus patients tested negative for the disease on Thursday.
District wise breakup of positive cases:

Thrissur-83, Thiruvananthapuram-70, Pathanamthitta-59, Alappuzha-55, Kozhikode-42, Kannur-39, Ernakulam-34, Malappuram-32, Kottayam-29, Kasaragod-28, Kollam-22, Idukki-6, Palakkad-4, Wayanad-3.
In the past 24 hours, 21,533 samples were sent for testing. As of today, 7,33,413 samples were tested. Results of 7037 samples are awaited.
In the third phase of the virus outbreak in Kerala, 21,298 persons got infected, out of which, 12,199 are through contact.