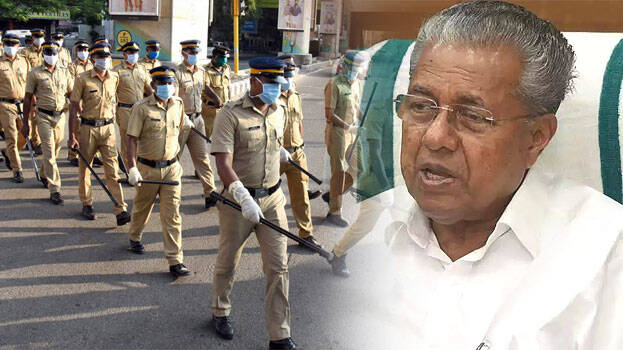 THIRUVANANTHAPURAM: Speaking to the media here, CM Pinarayi Vijayan informed there is a change in the method on how containment zones are determined. Places will be marked on the basis of the residences of a patient and their primary and secondary contacts and containment zones will be determined based on this, he said.
For this, special maps will be prepared, he added. CM Vijayan further said that the state police have been assigned the task to prepare primary and secondary contact lists of patients. The police have garnered skills for this through special training. A team under SI will work to prepare the list. 24 hours have been given to prepare such lists, CM Vijayan said.
According to the new decision, the police will have the duty to identify containment zones. District police chiefs should organize the work of the police force. Police will take strict action to enforce restrictions in containment zones. The police is empowered to monitor violations regarding COVID guidelines, he added.