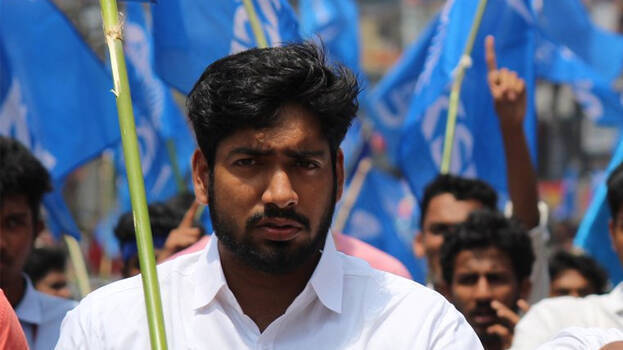 THIRUVANANTHAPURAM: A case was registered against KSU state president K M Abhijith on the complaint that he made a bogus name and address for the testing of Covid-19. The case is registered on him for impersonation and under the charges of Infectious Disease Control Act.
In the register, his name is given as K M Abhi. Legal action would be also taken against the health worker who has helped Abhijith. He haven't given his name and phone number during testing and also even after confirming Covid-19. Contact list is compiled on the basis of the patient's phone number. Abhijith has given the phone number of Bahul Krishna, KSU state secretary.
Pothencode panchayat president on whose complaint the case was charged against Abhijith has alleged that he has tried to sabotage the efforts of state government and have tried to transmit the pandemic.
Meanwhile, Abhijith has ruled out the panchayat president's allegation. "For the last six days, I have not contacted anybody and I have also asked my colleagues who contacted me before, to go on quarantine. I have given the phone number of Bahul and his house owner's number where I am staying right now. After I was tested positive, health workers has called me and I have told them I have no physical problems except throat pain. The reality being this, certan quarters are forging false allegations that I have given a bogus name and address," he said.
He also appealed not to mentally distrub him at a time when he is undergoing treatment for Covid-19. The row set off by KSU president has transformed into a fistfight between Congress and CPM in social media.