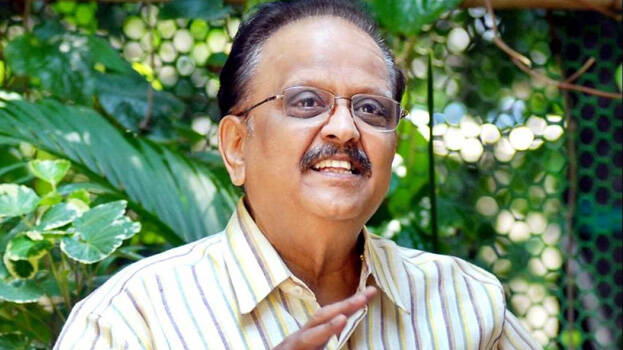 It is unknown to many that legendary playback singer S P Balasubrahmanyam had led a ganamela troupe which also had Ilayaraja as a member. Ilayaraja's items were guitar and Kottuvadyam. This troupe and relation with Ilayaraja continued for years. His association with Ilaiyaraaja began even before the latter came to the film field.
SPB had close connections with music maestro A R Rahman. He had recorded the highest number of songs for AR Rahman. That relationship started from Rahman's first film. SPB bagged the Kalaimani Award for the song composed by Rahman.
SPB was a man of records. He recorded 21 songs in 12 hours for Kannada composer Upendra Kumar and made history. It was between 9 am and 9 pm on February 8 in 1981, SPB attained the amazing feat that no other singer could claim. In a day, he has sung 16 songs in Hindi and 19 songs in Tamil.
The disease typhoid presented the doyen to the Indian film music. He was admitted in an engineering college in Chennai, but he dropped midway after contracting typhoid. This paved the way for him to reach the film world.
In addition to music, he excelled in acting also. Apart from films, he has acted in Tamil and Telugu serials also.