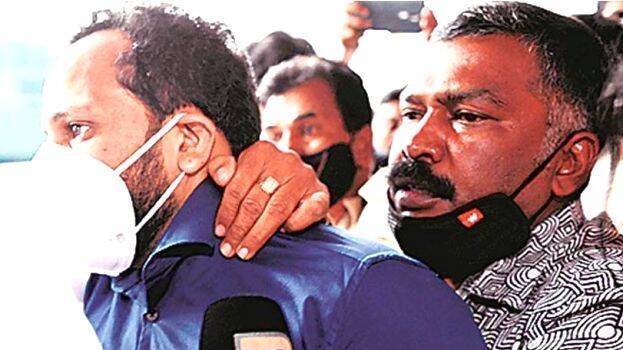 KOCHI: As soon as Vennala native Anoop was arrested in the Bengaluru drug case, his connection with Bineesh Kodiyeri became a hot topic. The controversy flared up day after day.
Anoop was arrested by the Central Narcotics Control Bureau on August 31. With the Enforcement Directorate's (ED) investigation regarding the matter, diplomatic gold smuggling and money laundering also came into focus. The noose tightened for Bineesh when ED discovered that he had invested money in Anoop's hotel business. Bineesh told ED that he had paid Rs 6 lakh. However, it was found that there was more than Rs 60 lakh in Anoop's account and interrogation regarding eventually led to Bineesh's arrest.
Bineesh said that he had no business dealings with Anoop and did not know about drug dealing. On the day when Swapna got arrested in Bengaluru in the gold smuggling case, Anoop and Bineesh contacted each other several times over the phone. This made the investigation team suspicious. Soon, Anoop's connection with Remis, another accused in the gold smuggling case, came to light.
ED is also investigating whether the Bengaluru drug mafia had provided financial aid for gold smuggling. As part of that, the Kochi unit interrogated Bineesh for 11 hours. After that, the Bengaluru unit interrogated him and released him. Later, when Anoop was questioned in custody, Bineesh's role in money laundering and hawala transactions became more clear.

There was a contradiction in the statements of the two. The arrest was made after demanding an explanation for this.
It was alleged that Bineesh and Anoop had organised a night party at a hotel in Kumarakom. A Facebook picture of the two standing together in a hotel had also emerged.