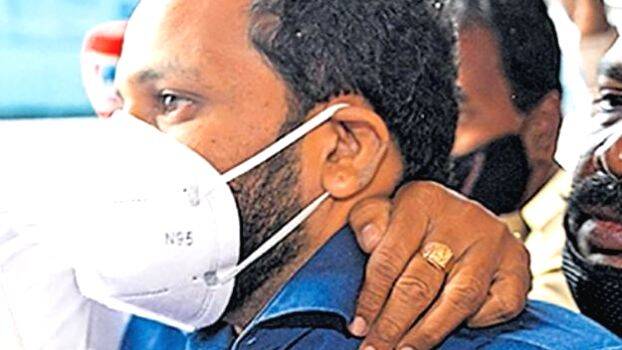 BENGALURU: The noose seems to be tightening for Bineesh Kodiyeri, who is in the custody of the Enforcement Directorate (ED), with both Narcotics Control Bureau (NCB) and National Investigation Agency (NIA) gearing up to probe his connection with drug mafia and gold smuggling mafia respectively.
Three NCB officials visited the ED office yesterday and collected information. This was done as a part of adding Bineesh's name in the list of accused. Bineesh will be taken into NCB custody once the ED custody expires.
Meanwhile, the NIA is investigating the links between the accused in the drug case and the gold smuggling. The investigation has revealed that Mohammad Anoop, who has been identified as Bineesh's benami by the ED, has links with KT Rameez, the accused in the gold smuggling case.
During the investigation of the Bengaluru drug case, it was found that the money belonging to drug trafficking gangs was used for anti-national activities. The Karnataka Home Security Division, which is probing the case, will recommend an NIA probe.
Meanwhile, ED said that Bineesh is not cooperating with questioning.