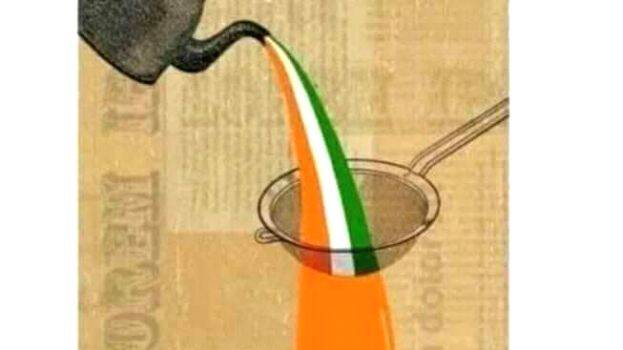 THIRUVANANTHAPURAM: Congress MP Shashi Tharoor's recent social media post has sparked off a debate on social media. Tharoor's post contained a picture of tea which, when poured through a tea strainer, changes its colour from tricolour to saffron.
The Congress MP's tweet mentions that the work of art, by Mumbai-based Abhinav Kafare, depicts the ongoing situation of the country.
The political world is trying to figure out what Tharoor meant by the post. While one asked whether the picture depicts the country getting saffronised, another person asked whether the MP intended that the Congress party is getting saffronised.