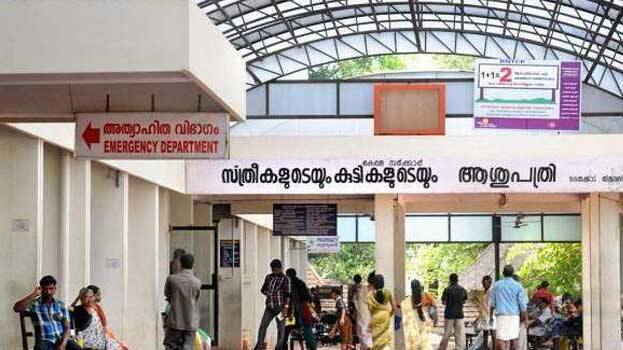 THIRUVANANTHAPURAM: A 22-year-old woman who underwent a Caesarean section, is in a serious conduction due to an infection caused by a cotton wad left in her abdomen by doctors at Thiruvananthapuram Thycaud Women and Children's Hospital. Items including cotton were kept inside and sewn. With this, the woman from Valiyathura, who was in a critical condition with pus and fluid in her internal organs, underwent a surgery again at the SAT hospital. She is now unable to walk due to health problems.

Alfina Ali (22) was admitted to the Thycaud Women's and Children's Hospital for her second delivery. A C-section was conducted and soon after the surgery, she complained of severe stomach pain. When informed to the doctor, he said there is nothing wrong and discharged her.

After reaching home, she was not even able to sit. She was taken to a nearby hospital and when subjected for a scan the cotton was noticed in her stomach. She was later rushed to the SAT hospital and they directed for an emergency surgery. When the first keyhole surgery did not yield any result, the items were taken out through an operation.

When the woman's family went to Thycaud hospital and informed them about the lapse, they asked them to come with evidence. She underwent three surgeries in 19 days and is in a bad condition and now finds it difficult to even breathe.

The doctor who performed the surgery explained that all the items used during the operation are counted and taken out and it is not clear what happened in this case. The superintendent of the Thycaud hospital said that no complaint has been received on the incident.