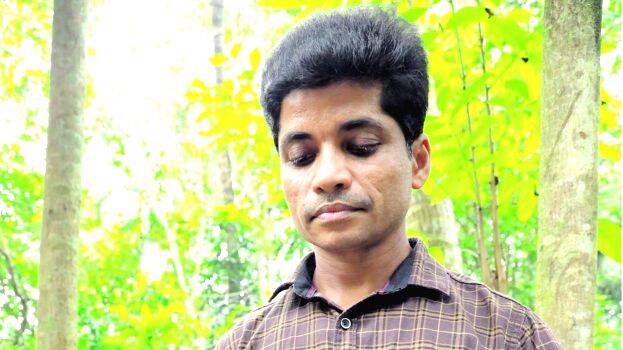 ALAPPUZHA: What if those who could not reach the polling booth was able to vote with their mobile phones?! Well most of us will find such a thing interesting but might think it's impossible. However, such a system has been developed by Alappuzha Muhamma native CS Rishikesh (45).
On behalf of Rishikesh, AM Arif MP will approach the Central Election Commission and the Prime Minister this week seeking permission. This was at the suggestion of Chief Electoral Officer Tikaram Meena, who liked the new idea. His desire is to launch the "Global Satellite Voting System" in the coming Assembly elections.
The system will only accept calls from the number registered with the election ID. Vote can be cast by pressing the number. The hardware unit placed in the booth will receive the first dialing number from 1 to 9 on the phone. It is not possible to vote more than once or to vote for the same candidate again. Once a voter calls back to the booth, a digital proof will be available. If there are any allegations regarding voting, the call list received that day at the polling booth can be cross checked.
How the system works
1. Call the Presiding Officer from the phone number provided on the Voter ID
2. As soon as the call is connected, the Presiding Officer will check the Aadhaar number and identify the voter
3. The Presiding Officer will direct you to vote after pressing the 'Allow' button
4. From the numbers on the voting machine, press the number against the preferred candidate on the phone
(No confusion in numbers as the dummy ballot is already visible)
5. When the voting is successful, a 'beep' will be heard from the machine
In case of more candidates
The voting system has been developed for candidates numbered from one to nine. In the case of more candidates, the digits can be increased by adding a hardware extension which will cost more.

President's Award winner
Rishikesh has made inventions including the still start system used in the Nehru Trophy festival. He received the President's Award for Rural Innovation in 2015. Though he joined SN College Cherthala, for pre-degree, he did not complete his studies. Tired of the college strikes, he decided not to go back to the campus. Reading was his companion from there on. He brought and read electronic books from his relatives in the United States a university there. His experiments and inventions are based on that knowledge. He also undertakes electronic service at home. Rishikesh is unmarried.