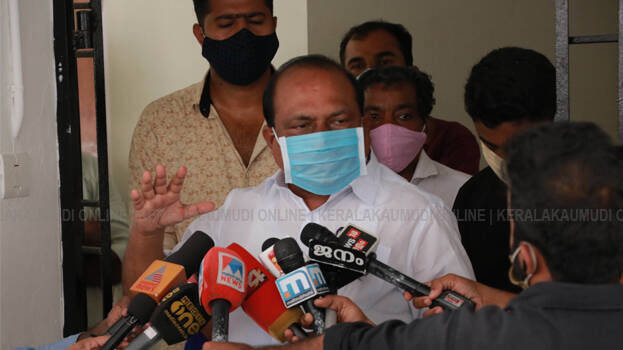 KOCHI: Vigilance team visited V K Ebrahim Kunju, who is serving remand custody in Palarivattom bridge case, at lakeshore hospital where he is admitted for treatment. A team led by vigilance DYSP Shyamkumar will question the former minister.
The questioning will be from morning 9.00 am to 12.00 pm and in the forenoon from 3.00 to 4.00 pm. After every hour of questioning, a break of 15 minutes should be given to the accused. The court has also directed the probe team not to impose any kind of mental or physical pressure on the accused.
The covid tests on probe officials were taken earlier. The probe team has also prepared a detailed questionnaire. The vigilance court in Muvattupuzha gave nod for the department to interrogate him after rejecting his bail plea. MLA V K Ebrahim Kunju is the fifth accused in the case. The vigilance team arrested him from lakeshore hospital on Kochi on November 18th.