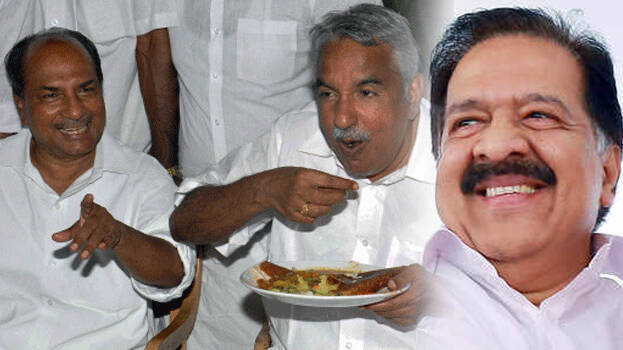 NEW DELHI: Oommen Chandy and Ramesh Chennithala will contest the assembly polls. The decision of the state leadership to field Chandy has got the green signal of the high command. Who will lead will not be discussed now. A decision will be taken on the chief ministerial candidate after the polls.
It was earlier speculated that only Chennithala would contest and that Oommen Chandy's seat would be given to his son. However, the high command wants Chandy to be in the fray. A leader would not be highlighted for the time being. The high command has informed the state leaders that the chief minister will be decided after the two leaders contest and win the polls.
There will be a strong intervention of the high command in the campaign. Senior leaders including A K Antony will reach Kerala for electioneering. Antony will arrive in Kerala after the announcement of polls. Antony will visit all districts and stay in Kerala to lead the election campaign.
Chandy will contest from Puthuppally and Chennithala from Haripad. There was no confusion on who would be the chief ministerial candidate during last assembly elections. Oommen Chandy, the chief minister led the UDF then. However, this time the situation is different. Ramesh Chennithala is the opposition leader. The question raised is whether Chennithala is the chief ministerial candidate. With Pinarayi and others asking questions like who is leading the UDF, whether it is League or the Congress, it is certain that the high command will actively lead the campaign in Kerala.