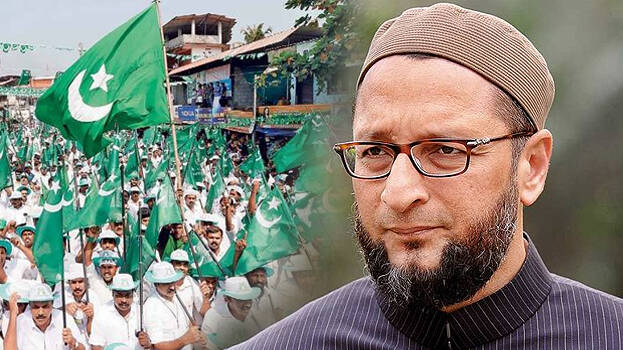 THIRUVANANTHAPURAM: AIMIM All India President Asaduddin Owaisi has made it clear that he has no plans to come to Kerala to campaign or form an alliance with any party in the state during the forthcoming Assembly elections. He said this in an interview given to the online section of a Malayalam news media.
Owaisi said it was already clear that the AIMIM party would not contest in Assam and Kerala. He further added that there is Muslim League in Kerala that is led by Thangal family, and therefore he is not coming to the state.
When asked about contesting in Bihar, Owaisi said, "As a democratic country, I can contest wherever I want."
Owaisi had earlier told a national media that he was not contesting in Assam because Badaruddin Ajmal's AIUDF was there. He had also mentioned about Kerala back then. Owaisi had said that they are not going to annoy anyone and would help if needed.