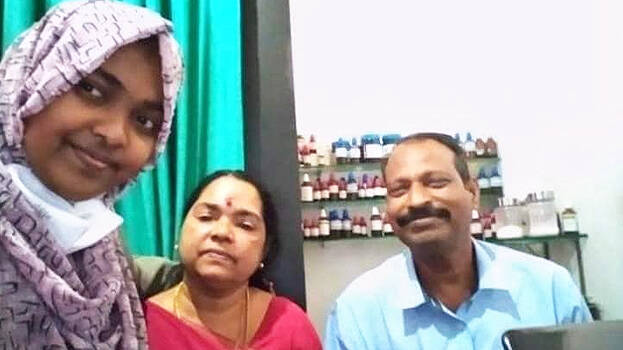 MALAPPURAM: Parents of Hadiya, who were estranged from daughter after she converted to Islam, came to see her. Hadiya's parents Ashokan and Ponnamma went to see her at the Hadiya Clinic in Othukungal, which was started by Hadiya after she completed her studies. Hadiya's parents estranged from her after she converted to Islam and married.
Hadiya, alias Akhila, married Shefin Jahan after converting to Islam. After the marriage was annulled by the High Court, Hadiya's husband approached the Supreme Court.
Subsequently, in March 2018, the Supreme Court quashed the High Court order and ordered that Akhila can go with Shafin Jahan and continue her studies. Hadiya's conversion and subsequent events were during her studies.