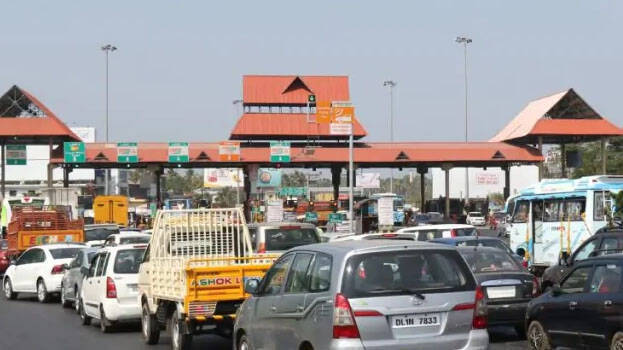 KOCHI: Longline of vehicles was witnessed in front of the Paliyekkara toll plaza. The vehicles which came without FASTag is waiting for clearance in the toll plaza. Long lines of vehicles could extend up to a kilometre. Most of the drivers say that they were unaware that the FASTag regulations come into effect from today.
Long queues of vehicles were also visible in Kumbalam. Meanwhile, KSRTC buses which didn't have FASTags were given special relaxations under the condition that double charges will be levied from them from next week.
The FASTags were made compulsory for the vehicles from today early morning. It should be ensured that whether FASTags have enough charge about 30 minutes before reaching the toll booth. If the tags are faulty then the double amount will be levied. The earlier order of central government has specified to implement the FASTag reform on January 1st but it was extended later.