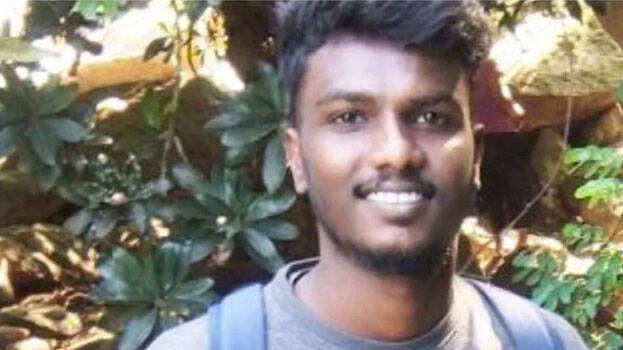 ALAPPUZHA:Eight SDPI activists have been taken into custody in connection with the murder of RSS activist in Vayalar. Eight including Riyaz of Panavally, Nishadh of Aroor, Anaz of Ezhupunna, Khader of Vayalar, Anzil and Suneer of Cherthala are those taken into custody.
All the eight arrested are said to have been directly involved in the murder. A case has been registered against 16 identified people. The swords used for the murder have been recovered. RSS activist Nandu alias Rahul Krishna (22) was murdered last night. The cause of death was the deep wound sustained on the back of his head.
The SPDI held a meeting at Nagamkulangara two days ago as part of their state-wide protest and boycott campaign against Uttar Pradesh Chief Minister Yogi Adityanath, who was in Kasaragod last Sunday to flag off the BJP's Vijay Yatra, a state-wide pre-poll political tour. The SDPI workers had raised provocative slogans against the BJP.
On Wednesday, the SDPI conducted another political campaign march in the village. The RSS had objected to the alleged provocative speeches. Later in the night, both sides took out separate marches. The police said the RSS workers were attacked after the SDPI march, leading to clashes and death of one of the RSS workers.
The dawn to dusk hartal called by the BJP in protest against the murder has started. Union Minister V Muraleedharan will visit Nandu's house today.